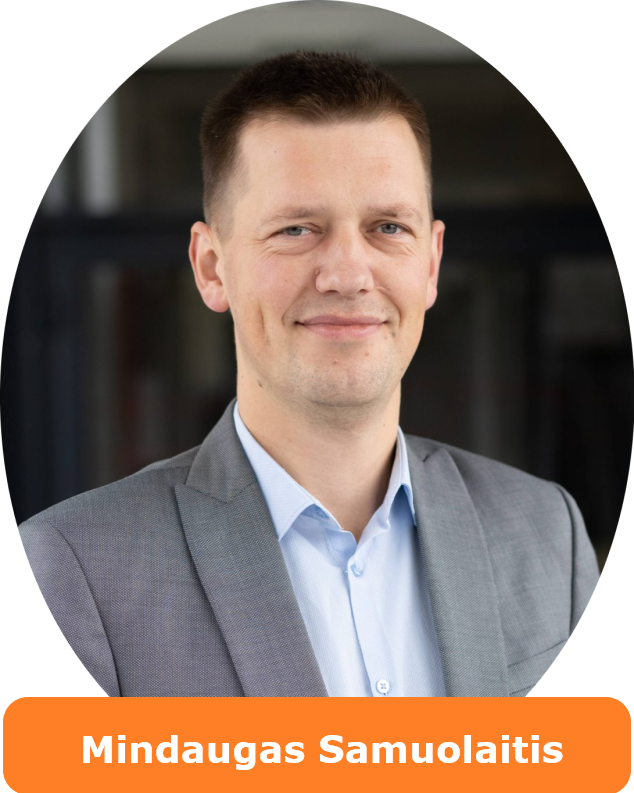 Mindaugas Samuolaitis – Head of the Career Center of Kauno kolegija Higher Education Institution, member of the Board of the global network of higher education institutions "Businet", lecturer in the field of logistics at Kauno Kolegija, and visiting lecturer at the Karel de Grote University of Applied Sciences in Belgium. In 2022, he received a Doctorate in Management Science. He is one of the founders and former president of the international public speaking and leadership club "Toastmasters Kaunas".
For more than 10 years he has been working in the field of career development with schoolchildren's, students, and members of youth organizations. As the head of the career center, he is constantly working with the business sector to help young people and businesses discover each other more easily.
Teaching, working, international travel, studying and an environment in which it is good to grow and you can help others grow have contributed to the development of this topic – "life logistics". It combines ideas from logistics, career planning, businesses, and social environments that can help us to move forward, but can also ruin our lives.
---
KEY SPEAKERS MILENA ŠKOBO MARINA TZAKOSTA EVELINA PETKEVIČIENĖ PAULIUS VAITIEKUS MARIJANA PRODANOVIC